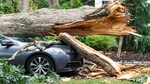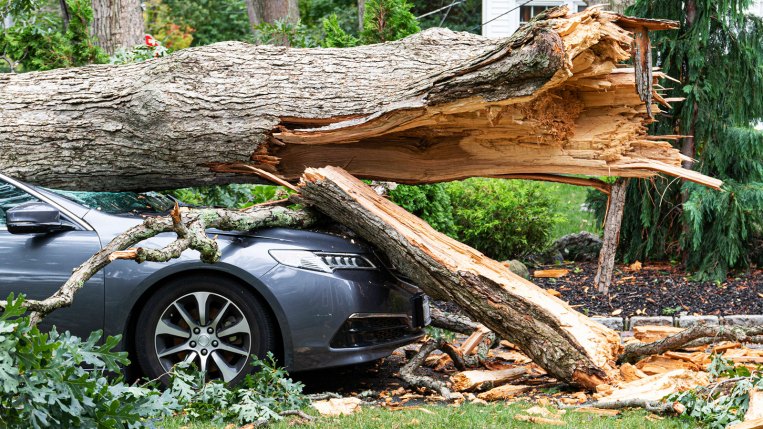 Auto insurance can help protect your finances by paying for car repairs. But it doesn't cover everything. Get to know the types of repairs that car insurance covers and learn what kind of policy add-ons you may need to get repairs covered.
Types of Car Insurance
A standard car insurance policy typically includes up to five major types of coverage that can help protect you if you're in an accident, your vehicle is stolen, or another covered incident damages your car.
Types of major insurance coverage:
Liability
Medical payments and personal injury protection
Collision
Comprehensive
Uninsured/underinsured motorist coverage
For detailed information, see our story on common types of auto insurance. They can help pay for things like vehicle repairs, medical bills, lost wages, and funeral costs.
But you can add other types of coverage to a standard policy that provide additional protection, including:
Classic car. Protects vintage and classic automobiles with unique coverage options that may not be available in a standard policy.
Rental car insurance. If you're in an accident or a plow runs into your car while it's removing hail or snow, you'll need to get your car repaired. This type of insurance covers the cost of a rental until you can drive your car again.
Non-owner car. If you drive cars you don't own, non-owner car insurance provides liability coverage if you're responsible for an accident. Depending on your policy, it may also include uninsured/underinsured motorist coverage and medical payments/personal injury protection. If your policy only has liability coverage, it won't cover damage to the vehicle you're driving or medical bills for your injuries.
What Your Policy Covers
The car repairs your insurance pays for depends on the type of coverage you requested for your policy. If you only purchase the minimum amount of liability insurance your state requires, your policy will cover accident-related damage and injuries you cause to someone else.
But it won't pay for damage to your vehicle or your medical bills. For that, you need collision and medical payment/personal injury protection coverage. If you want help paying for repairs and injuries if an uninsured or underinsured driver hits you, that's a different coverage. And if you want protection for damage that's not caused by an accident, you need comprehensive coverage.
Standard auto insurance policies don't cover wear and tear, routine maintenance, and mechanical failures.
How to Choose the Right Auto Insurance
There are many things to consider when selecting an auto insurance policy.
Price. Rates can vary widely between insurers, so it's important to shop around before choosing a policy.
Coverage. Make sure the policy you choose offers the different types of coverage you need.
Policy limits. The minimum policy limits available may not be high enough to protect your assets if you're in a serious accident. Be sure to choose limits that are high enough to protect your finances.
Deductible. Opting for a higher deductible can help reduce your premium. Just make sure you have enough money on hand to pay it if you're in an accident.
What You Didn't Know Insurance Covered
Most people buy car insurance to help pay for repairs and medical bills if they're in an accident. But it can also cover lost wages and funeral expenses, and it's not just for accidents. If you carry comprehensive coverage, the insurance company will pay for damaged caused by weather-related events, wild animals, falling objects, and vandalism.
And if you have collision coverage, your insurer has your back if you collide with something other than a car, such as a telephone pole, curb, or deer. Or if you damage your car driving over a pothole. They also pay for your injuries if you're hit by a car as a pedestrian.
Car Insurance Add-Ons to Know About
The five major types of coverage a standard auto insurance policy provides might be enough for some people. But there may be times when it makes sense to purchase more protection.
Before you add optional coverages to your policy, it's important to weigh the cost with the peace of mind it will provide, the likelihood you'll need to file a claim, and your ability to pay out of pocket if something goes awry.
Here are a few examples of popular add-ons you may want to consider.
GAP Coverage
Because cars typically depreciate quickly, it's not unusual for people to owe more than their car is worth after a couple of years — especially if you have a longer-term auto loan. GAP helps protect you against depreciation by paying the difference between what you owe your lender and what your car is worth if it's totaled.
If you don't have a sizeable financial cushion that will allow you to pay off your auto loan and make a down payment on a new car, GAP might be worth purchasing.
RELATED STORIES: What is GAP Insurance: Everything You Need to Know
What is MBI Insurance?
A standard auto insurance policy covers damage that occurs because of an accident or other covered events, such as a hurricane or falling tree branch. But it won't cover mechanical failures like a dead transmission. If your car is still under the manufacturer's warranty, you might be covered. But if the warranty is expired and your car is not covered under an extended warranty, you'll likely be on the hook for repair costs.
MBI, or mechanical breakdown insurance, helps pay to repair parts and systems your standard auto insurance policy doesn't cover. But this type of coverage is usually only available for new(ish) cars with low mileage. If you purchase MBI, you can typically renew it annually until your car reaches a certain age or number of miles, depending on the policy.
What is Roadside Insurance?
Nobody wants to get stuck in their driveway or on the side of the road with a car that has a flat tire or won't start. Roadside assistance coverage can help if you need to change a flat, lock yourself out of the car, run out of gas, or need a tow. And it's available 24×7.
If you have a stand-alone roadside assistance policy, such as AAA, you probably don't need this coverage. But if you don't, it might be worth considering, especially if the warranty period ran out from the manufacturer after you bought a car.
Accident Forgiveness
According to Savvy, car insurance rates can increase from 4 to 6 percent after an accident. If your policy includes accident forgiveness, the insurance company won't increase your rates after your first at-fault accident. This add-on is available from several major insurers for an additional premium.
Related stories: