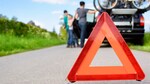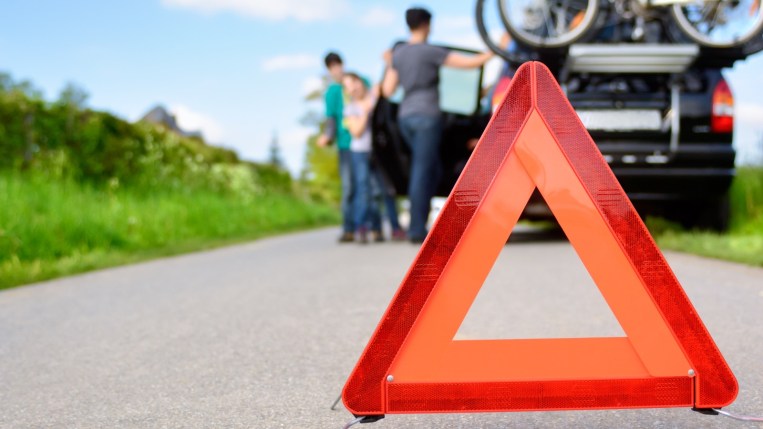 Add-ons can help enhance your car insurance policy by providing extra protection that basic coverage doesn't provide.
A standard auto insurance policy includes up to five main types of coverage that can help pay for vehicle damage, injuries, lost wages, and funeral costs after an accident or other covered event.
But what happens when you need a rental car after you're in an accident? Or your vehicle gets totaled and you owe your lender more than the car is worth? A standard policy doesn't cover those expenses. But certain add-ons do.
Car Insurance Add-Ons Explained
A car insurance add-on is additional coverage you can buy for a specific need. There are many to choose from, and offerings vary by insurer. Here are some common ones you're likely to see when shopping for auto insurance.
Roadside Assistance
Have you ever sat down in your vehicle and turned the key in the ignition only to find that your car won't start? Or maybe you ran over a nail on the way to work and you have a flat that needs to be repaired. Roadside assistance can help if you need a tow, run out of gas, need to change a flat tire, or lock yourself out of the car.
Gap Insurance
If a covered event totals your vehicle, the insurance company will write you a check for the car's value at the time of the incident. If you owe more on your auto loan or lease than the vehicle is worth, you're responsible for paying the difference — unless you have gap insurance. Gap coverage can help pay the difference between your outstanding loan or lease balance and the value of your vehicle. Many plans also pay your comprehensive or collision deductible.
RELATED STORIES: What are the Pros and Cons of Collision Insurance?
New Vehicle Replacement
It's an unfortunate reality. New cars begin to lose value as soon as you drive them off the lot. If your car is totaled, the insurance company will write you a check for the actual cash value of your vehicle at the time of the incident. Even if your vehicle's only a few months old, it's unlikely you'll receive a check for the total amount you paid to purchase the car due to car depreciation.
New vehicle replacement coverage helps protect against depreciation. If the insurance company declares your car a total loss, it will reimburse you for the amount it would cost to buy a new version of the car you own — not the depreciated value.
But you can only get this add-on if you're the original owner, and it's generally not available for leased cars. New vehicle replacement coverage is typically good for about a year after you buy the car.
Want to find out how much your car will depreciate? Use our tool to find the 5-year costs to own, including a car depreciation calculator.
Custom Parts and Equipment Coverage
Most standard auto insurance policies cover custom equipment up to a certain dollar amount. But if you have a custom paint job or state-of-the-art sound system, the coverage limit probably won't be enough to pay for repairs or replacements.
Custom equipment coverage provides added protection for upgrades you make to your vehicle.
Rental Car Reimbursement
If you're in an accident, you may not be able to drive your car for a while, but you still need a way to get around. Rental car reimbursement covers the cost to rent a car while yours is in the shop.
Windshield Repair
If you have comprehensive coverage, it can help pay to repair or replace your windshield if it's damaged. But your deductible applies unless you have full glass coverage for windshield repair.
Many newer cars with advanced safety features, including forward-collision warning and automatic braking, require recalibration of the cameras when replacing a windshield. These costs can add $375 or more to the total windshield replacement cost.
It costs extra for a full glass add-on, but the insurance company will waive your comprehensive deductible for windshield repair or replacement when you opt for this coverage.
Car Insurance Add-ons: Are They Worth It?
There are many add-ons you can include with your auto insurance policy. But the more you choose, the more your policy will cost. So how do you decide if an add-on is worth it?
"It really comes down to cost and risk," says John Espenschied, agency owner, Insurance Brokers Group. He recommends asking yourself how much risk you're willing to accept on your own dime.
Some people don't mind taking on more financial risk, while others want the peace of mind of knowing they're covered if something happens.
What Add-ons do I Need for Car Insurance?
You might not need any. But a few well-chosen add-ons can enhance your car insurance coverage and minimize out-of-pocket expenses if your vehicle gets damaged or breaks down. To decide which ones — if any — are right for you, you'll need to weigh the cost and benefits of each.
The key isn't to select every available coverage but to choose the ones that will protect you from the greatest risks you face based on your vehicle, driving habits, and financial situation.
For example, if you put $15,000 down on a $30,000 vehicle, it probably doesn't make sense to pay for gap insurance. But if you put $2,000 down, you might want to consider it.
You may be able to afford to pay for a rental car while your vehicle is being repaired. But do you want to if you could get rental car reimbursement for just a few extra dollars each year?
No matter what types of coverage you choose, it's important to understand what your insurance company will and won't pay for. According to Espenschied, people often think they have coverage for expenses when they don't.
"They get a stripped-down policy for a cheaper premium, not realizing that they're missing coverages. [People] really need to have an honest conversation with their agent or broker and ask, 'What am I not covered for? Is there something I don't have?' " he said.
Related Insurance Stories: