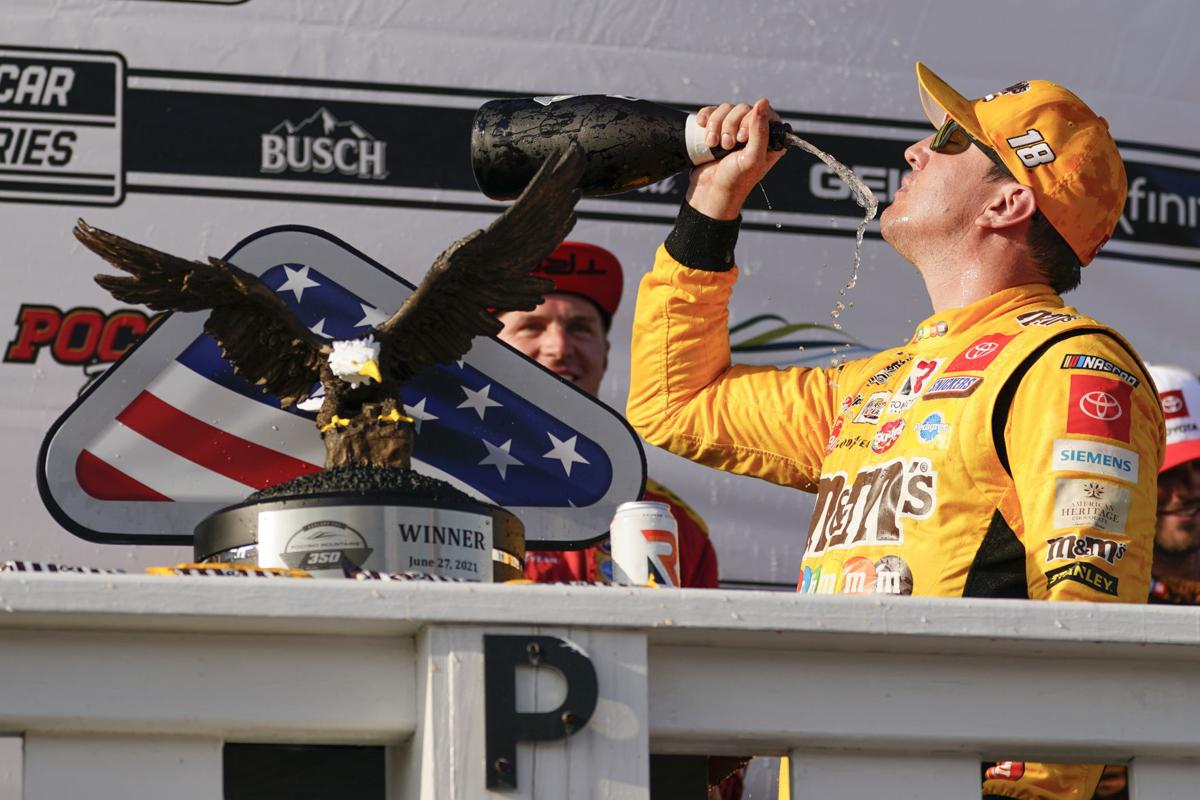 DAN GELSTON
Associated Press

LONG POND, Pa. — Kyle Busch had a Joe Gibbs Racing team member slide in his Toyota through the window and he tried to figure out how to mend a fried stick shifter welded in fourth gear.
It's rare a NASCAR driver has a passenger in the car, so Busch made small talk on the pit stop with car chief Nate Bellows.
"Wait," Busch said, "you don't want to go with me?"
The Toyota never really did get fixed. There were 115 miles to the Pocono finish, Busch had a fried clutch, only one gear and had to rush his car chief out of the car. But he had a full tank of gas, so he hit it.
Busch came through in the clutch — even when he raced without one — and busted Hendrick Motorsports' winning streak and denied the organization a shot at NASCAR history when he raced to his second victory of the season Sunday.
"Put as much as gas in it as we can, pack that thing full, we're going to run it out the rest of the day," Busch said.
Busch stretched his fuel in his broken Toyota and outlasted late leaders William Byron and JGR teammate Denny Hamlin as they saw their shot at the checkered flag disappear over the final few laps when they ran out of gas.
"Sometimes these races aren't always won by the fastest car," Busch said.