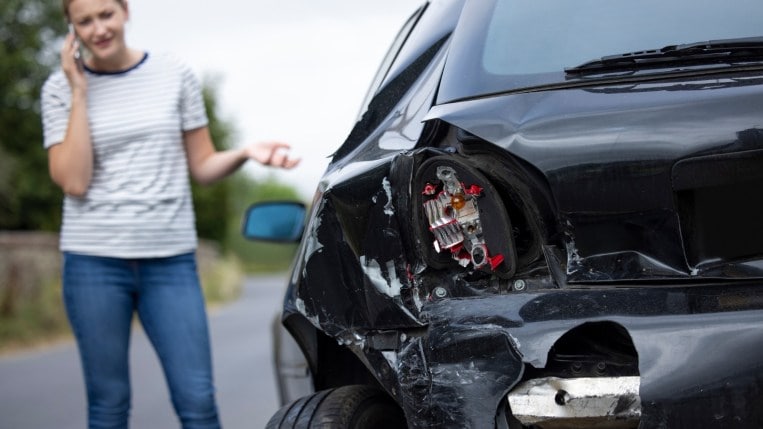 Full car insurance is a term people sometimes use to describe coverage that helps protect you if you're in an accident or forces out of your control damage your car. But there's no policy — or combination of policies — that can protect you 100% of the time.
What is Full Coverage Car Insurance?
"When people think of full coverage, they think anything that happens is covered, whether that's towing or a rental car," says John Espenschied, agency owner, Insurance Brokers Group. But there's no such thing.
"We never use the term full coverage," he said. You can't buy car insurance that pays for every possible expense you might incur if you're in an accident or another covered event damages your vehicle.
People may think full coverage is the five main types of coverage available on a standard auto insurance policy, including:
Liability (personal injury and property damage)
Medical payments/personal injury protection
Uninsured and underinsured motorist
Comprehensive
Collision
Others think full coverage also includes reimbursement for a variety of other expenses.
According to Espenschied, there are some things — in addition to comprehensive and collision — such as rental car reimbursement and towing that many people assume get covered. But they're not unless you add coverage for those specific items. And that's where people get into trouble, he says.
RELATED STORIES: How Do Add-ons Enhance Car Insurance?
Am I Required to Have Full Car Insurance?
The types of car insurance coverage you're required to carry vary depending on where you live. Nearly every state requires drivers to carry liability coverage. Some states may require additional types of coverage such as uninsured/underinsured motorist, medical payments, or personal injury protection. And if you have a loan or lease, maintaining comprehensive and collision coverage will probably be a lender requirement.
But just because certain coverage is optional doesn't mean you should skip it. It's true that there's no such thing as full car insurance. But having adequate coverage to protect you can help reduce your out-of-pocket costs if you're in an accident or a covered incident damages your vehicle.
RELATED STORIES: Is Rodent Damage Covered by Car Insurance?
What Types of Insurance Coverage Do I Need?
The types of coverage you need to protect yourself and your family depend on multiple factors, including how much you can afford to pay if you need to file a claim, the amount of risk you're willing to assume, and much more.
For example, it may be worth paying a little extra each year to get rental car coverage. That way you don't have to pay hundreds of dollars out of pocket if your car is undrivable due to a covered event. If you installed $5,000 in custom stereo equipment after you bought your vehicle, custom equipment coverage might be a good option for you. But if you have the factory-installed audio system, you probably don't need it.
It's important to review all the coverages your insurer offers to decide which ones are right for you and your family.
But getting people to purchase enough coverage can be difficult, according to Espenschied. "Our biggest challenge is cost. [Insurance] is an intangible thing until you need it," he said. And many people are surprised to find they don't have coverage for expenses they thought their insurer would pay for.
How Much is Full Car Insurance?
According to Savvy, the average annual rate for auto insurance from January to May 2021 was $2,160. But the only way to know for sure how much you'll pay is to get a quote and select a car insurance deductible that works best for you.
Prices can vary significantly based on many different factors, including:
Where you live
Which coverage options you choose
The insurance company
Your deductible
Your policy limits
The type of vehicle you drive
Your age, marital status, driving history, and much more
Savvy, which defines full coverage car insurance as comprehensive, collision, and bodily injury liability of at least $100,000, reports that the average Geico policy in New York costs $2,761. According to Savvy, if you lived in Texas, that same Geico policy costs $2,440.
What Are the Benefits of Having Adequate Coverage?
While you won't find insurance to cover every expense you might incur, buying adequate coverage can help protect you from a financial loss due to an accident and many other things that are beyond your control.
If you live in a state that only requires liability coverage, it can be tempting to skip the rest. After all, it will save you hundreds of dollars a year on your premium. But it could cost you a lot more than you'll save on insurance if you're in an accident or the insurance company declares your car a total loss after an incident like a wildfire, hurricane, flood, or tornado.
In 2018, the average collision claim was $3,574, and the average comprehensive claim was $1,833, according to the Insurance Information Institute. And that's just the cost to cover repairs. That doesn't include what you might have to pay for towing or renting a car if your vehicle is damaged.
Related stories: